ADT-14 – Accessory Drying Tree
The ADT-14 accessory drying tree fits into any one of the T4-IHT's four drying ports for the proper drying of boots, station footwear and gloves. Because the ADT-14 features slightly shorter arms than Ram Air's BD-8 Boot Drying Accessory, it allows for drying of up to 14 items per accessory or up to 56 items using multiple accessories.
KEY PRODUCT FEATURES
Solid Steel Construction
Powder Coat Paint
14 Reversible Boot/Accessory Holders
Dimensions: 83″x 31″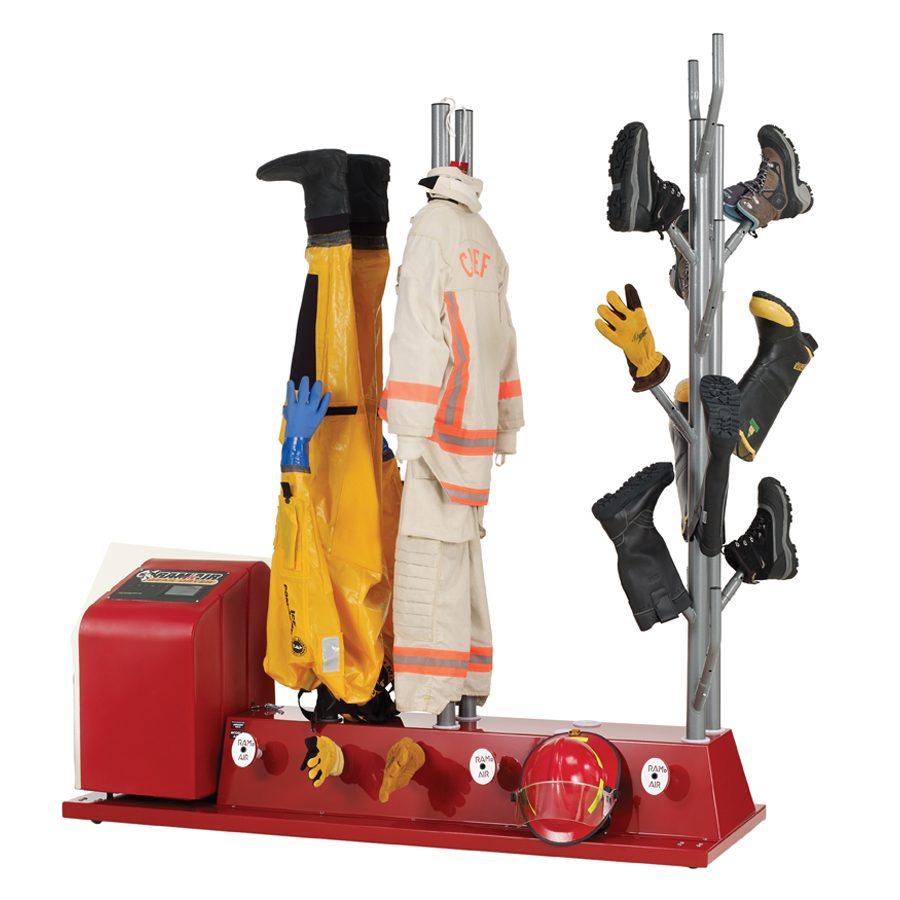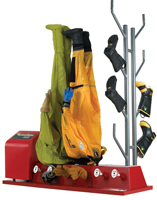 T4-IHT 4-Unit Special-Ops Gear Dryer

 By allowing for inverted drying, Ram Air's Special-Ops Gear Dryers are able to dry hazmat, immersion and ice-rescue suits that standard gear dryers cannot accommodate.